FAQs
Do I need a doctors referral to be seen by the physio?
No, You can self refer to see Susan at The Dales physio clinic.Some medical health insurance companies may request a medical referral however to authorise treatment charges.
How do I know if the physiotherapist is fully qualified?
All chartered physiotherapists have undergone the required training and exams to enable them to practice.They will have the letters MCSP after their name to show they are registered with the chartered society of physiotherapy.Practising physiotherapists also have to be a member of the Health and care professions council (HCPC), membership of an individual can be checked on their website.
Some physiotherapists may also be members of special interest groups, this may also be indicated via a series of letters.For example Susan is a member of the following groups:
ACPOMIT - Association of chartered physiotherapists with an interest in orthopaedic medicine and injection therapy

How quickly can I be seen?

Susan will try to offer an appointment as soon as possible within her working hours that is suitable for you.

Can I get one on one pilates advice?

Yes. Please give Susan a ring to organise what will be right for your needs,it maybe you need an initial consultation first before proceeding with a pilates plan.

Will a corticosteroid injection help me?

Corticosteroid is a medication that can help reduce pain in a number of musculoskeletal conditions by reducing the inflammation, including arthritis. Susan has many years experience in musculoskeletal injections. She will be able to highlight as part of your assessment and treatment sessions if an injection may be of benefit in your recovery process. An injection would need to be done with cooperation from a GP

Will there be an extra cost for a corticosteroid injection?

Injecting in a private physiotherapy practice would need a private prescription to be provided by a GP. This would mean covering the cost of the prescription and the medicine yourself.

For more information on the conditions we treat and services we offer, or to book an appointment please call
07432 826432 or email us at info@dalesphysiobedale.co.uk
Special offer!
10% discount available Ring 07432 826432 to find out if you are eligible.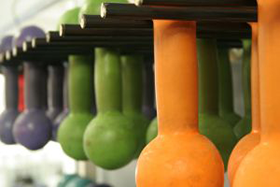 Area's We Cover
Northallerton
Catterick
Bedale
The Yorkshire Dales villages
Darlington
Thirsk
Ripon
Stokesley
Conditions We Treat
Find Us
The Dales Physiotherapy clinic, The old Hatchery, Blind Lane, Aiskew, Bedale. DL8 1BW