Testimonials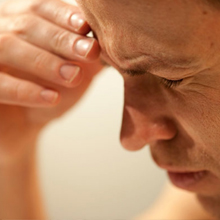 "I had been suffering with dehydration/stress type headaches for a few months, which appeared to becoming worse despite my best efforts to de-stress and be properly hydrated at all times! I followed the usual course of action by consulting with my GP and Optician, but this had limited success.

Luckily, an 'out of the box' thinking medical professional who works with Sue, suggested I consult with her to see if Physiotherapy could help - it did! Right from the beginning Sue's consultations were professional, courteous and relaxed.

The course of treatment on my neck and upper back were a huge success, and with supporting 'self-help' exercises to improve my posture and counter future headaches, I'm feeling much better.

Thanks Sue!"

AW - Richmond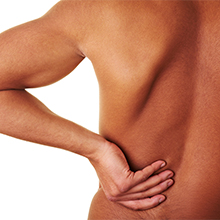 "I have had lower left-side back pain on & off for 3 years which has stopped me running & forced me to pull out of the London Marathon due to shooting pains down my left leg - Sue was fantastic & diagnosed the problem in our first session, something that 3 other health professionals (costing a lot of money) had failed to do - Sue has a really friendly manner which put me completely at ease & I would hugely recommend her to anyone - for the first time in a long time I feel like my running days are no longer over"
GS. West Tanfield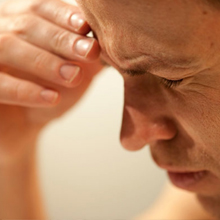 "I had been struggling with headaches for the past few weeks since the stress of having children and starting a more desk based job. I'm so glad I met Sue ! She made me feel completely at ease. She Explained the assessment process, answering my questions and taking everything into account. It took just one treatment session and my headache was gone! Not only that but Sue also showed me how to treat myself. So far I'm headache free."
Mr H. Darlington.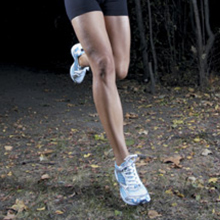 "Five weeks after picking up a running injury and seeing no improvement I decided I needed professional help and booked an appointment with Sue. Friendly and professional, Sue quickly diagnosed an achilles problem and the bio mechanical cause. Following on from some immediate treatment I was given a programme of stretching and exercise and amazingly I was back on the road and a happy bunny again within days.

I was really impressed with Dales Physiotherapy and Rehab. Worth every penny and unreservedly recommended."
Geoff B, Aiskew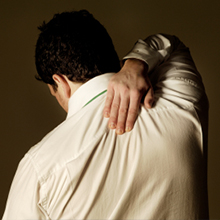 "This time last week I could barely get out of a chair, never mind walkacross the room. In desperation I contacted Sue. She quickly identified the problem in my lower back and after only one session of treatment I was back on my feet. A week later, following Sue's exercises,I have just come in from a four mile run. Magic."
Andy C, Ripon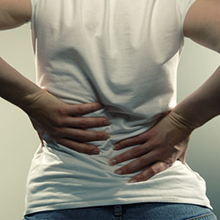 "I suffered with back pain for a number of years but after the birth of my baby the pain got worse and I was struggling to pick him up. I visited Susan Addison at The Dales physiotherapy and rehabilitation clinic for treatment . The treatment I received was excellent and I wish I had sought help sooner. I would highly recommend her to friends and family and I am now pain free and able to pick up and play with my baby."
V.M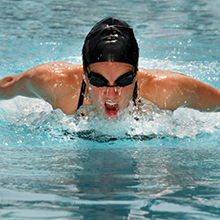 "Sue was my physiotherapist between 2009- 2012 as I trained towards London 2012 as a modern pentathlete. Her understanding of the training demand of an athlete and requirement of optimum functional movement is second to none. An understanding that allows her to diagnose, treat and prevent injuries quickly and effectively. Sue was able to find the core of my pain and iron out any abnormal compensation my body was doing. I trained for 2 years without a single on-going injury which is testament to Sue's immediate and preventative treatment skills. I cannot thank her enough for keeping my body up and running"
Mr S.Taylor.Lincolnshire.GB Modern Pentathlete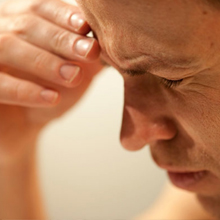 "Having suffered headaches (sometimes severe) for over 40 years and having been told by numerous GP's and specialist that I was just a headache sufferer and basically had to deal with them because they could not find anything wrong, I was resigned to just that until a friend told me to see Susan Addison as she can treat for headaches, so I thought why not give it a go, I had nothing to lose and so much to gain.

Sue's treatment and self-help techniques have certainly helped and I can honestly say my headaches have gone and I no longer feel the need to take all sorts of tablets and pain relief.

Susan makes you feel comfortable, relaxed and at ease.

Overall my experience with Susan has been excellent, my headaches are a thing of the past and should they ever return I can use self-help techniques or text Susan who is always willing to help and relieve the pain.

I would have no hesitation in recommending Susan and her business in helping people who suffer from headaches, she has helped me and I thank her for that."
Rob, Northallerton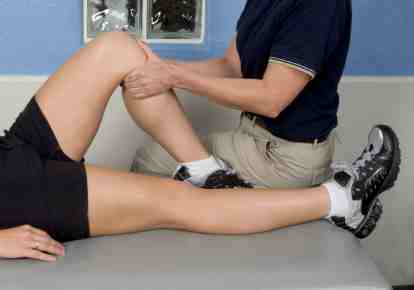 "A worsening knee problem prompted me to seek professional help earlier this year and I contacted Sue, who gave me some exercises and also referred me to a consultant for further investigation. Following arthroscopy on my knee to correct various problems, Sue took the time to explain fully what had been done and over the next few weeks gave me a varying programme of exercises to help strengthen the leg and knee. I'm now fully mobile and enjoying pain free walking once again.Many thanks Sue for your time and patience. I would have no hesitation in recommending you anytime."
Penny, Leyburn
"I was recently diagnosed with shoulder bursitis and was advised by the doctors that physio probably wouldn't help and the best course of action would be a cortisone injection instead. As I wanted to avoid the injection I decided to see what physio could do and I was so glad I chose that path. Sue identified the underlying problem and with a series of Physiotherapy sessions and also my home exercises we have got my shoulder back to new! After months off swimming for my triathlons and also waterskiing I'm pleased to say I'm back on it and I haven't stopped smiling since, all thanks to Sue. "

Thanks, Gemma
For more information on the conditions we treat and services we offer, or to book an appointment please call
07432 826432 or email us at info@dalesphysiobedale.co.uk






Special offer!
10% discount available Ring 07432 826432 to find out if you are eligible.
Area's We Cover
Northallerton
Catterick
Bedale
The Yorkshire Dales villages
Darlington
Thirsk
Ripon
Stokesley
Conditions We Treat
Find Us
The Dales Physiotherapy clinic, The old Hatchery, Blind Lane, Aiskew, Bedale. DL8 1BW