Welcome to The Dales Physiotherapy and Rehabilitation Clinic
Physiotherapy in Aiskew, Bedale
Headaches
DO YOU SUFFER RECURRING HEADACHES/MIGRAINE?
Tension headache: cluster headache: menstrual headache: migraine:
Manual therapy to the upper neck and sometimes thoracic spine as well as acupuncture can help in many cases.
The Dales Physiotherapy and Rehabilitation Clinic, based in Aiskew near Bedale, North Yorkshire. The Dales physio clinic is an independent and friendly private practice offering specialist chartered physiotherapy and clinical Pilates serving Bedale and other surrounding areas. The ethos and key principles of the practice are to provide quality, honest, safe and effective treatment and advice for all musculoskeletal problems. With the main aim of alleviating pain and returning individuals to normal function/sporting activity as quickly as possible.
The Dales physiotherapy clinic has been recently established by Susan Addison who Is a chartered physiotherapist registered with the health and care professions council and chartered society of physiotherapy. Susan has extensive experience working with a wide range of musculoskeletal injuries and problems for people of all ages.
Conditions treated
If your problem is not on the list, do not worry. Susan has experience treating a wide range of injuries and problems. She would be happy to discuss your injury further and advise you if a clinic appointment would be suitable for you.
Services offered
For more information on the conditions we treat and services we offer, or to book an appointment please call
07432 826432 or email us at info@dalesphysiobedale.co.uk
The advice provided on this website is for general information,patients requiring individual advice should contact Susan at The Dales physiotherapy and rehabilitation clinic.






Special offer!
10% discount available Ring 07432 826432 to find out if you are eligible.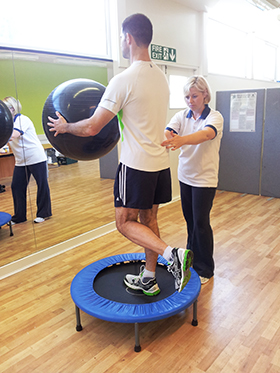 Area's We Cover
Northallerton
Catterick
Bedale
The Yorkshire Dales villages
Darlington
Thirsk
Ripon
Stokesley
Conditions We Treat
Find Us
The Dales Physiotherapy clinic, The old Hatchery, Blind Lane, Aiskew, Bedale. DL8 1BW